Florida Local Alliance for Math Literacy and Equity
With local partners throughout South Florida, FLAME amplifies the voices of teachers, parents, students and other members of the community in supporting mathematics education. FLAME is committed to the belief that K-12 students must graduate from high school with math serving as a tool to pursue future careers, rather than an obstacle preventing them from advancement.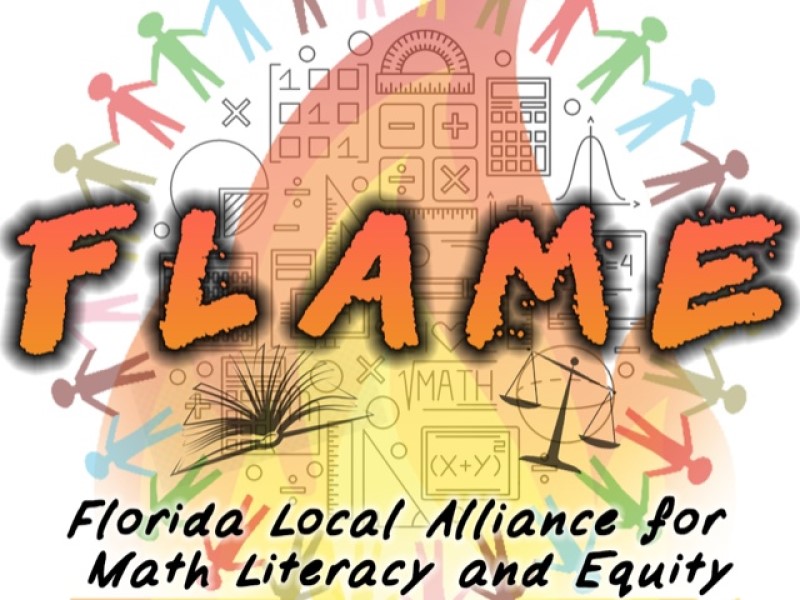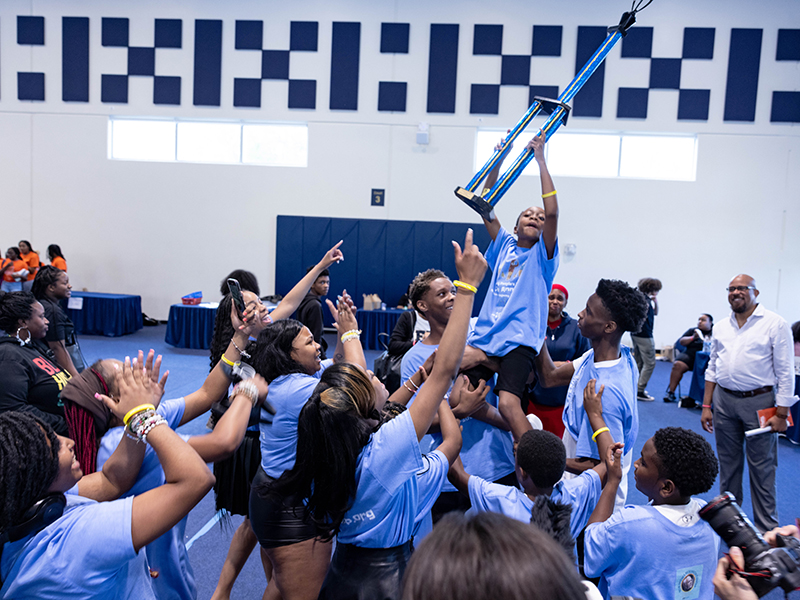 We the People, Math Literacy for All
In the spirit of Bob Moses, FLAME dedicates itself to uniting schools and organizations to provide quality math education for K-12 students. Achieving this goal requires confronting longstanding issues of injustice and inequity in our nation's public schools. It requires, as a civil right and as a component of citizenship in a democracy, a new standard for education in the 21st century.
Together, we struggle forward in amplifying the voices of teachers, parents, students and community members in all phases of our work, so they may have a space to actualize real power in both our decision-making and deciding the outcomes of their communities.
What We Value
Student and Teacher Agency: As Bob Moses consistently reminds us, "Young people finding their voice instead of being spoken for is a crucial part of the process... We believe the kind of systemic change necessary to prepare our young people for the demands of the 21st century requires young people to take the lead in changing it."
Students as Agents of Change: We create democratic classroom spaces for students to see themselves as agents of their own change. We help students:
Use their agency to build a supportive classroom culture.
Form communities of learners among their peers.
Take responsibility for their own learning and the learning of their peers.
Become proactive in the classroom in building their content knowledge in math.
Form themselves into groups that carry deep and meaningful conversation about mathematics.
Shift their perspective about themselves as creators of knowledge, so they see themselves as knowledge workers gaining economic power through math skills and their understanding of complex concepts in math.
Become agents of change in their schools and communities through teaching math to their peers and to younger children, inside and outside the classroom.
Teachers as Agents of Change: We create cadres of teachers who learn, teach, and continuously develop their competence in content, philosophy, and the practice of teaching and learning. FLAME's practices include experience to:
Broaden teacher's perspective of professional development as a vehicle to deepen their knowledge of math as a discipline.
Enhance teachers' capacity to loosen their control in the classroom, to allow student voices to emerge.
Broaden teachers' perspective of themselves as co-creators, along with their students, of a culture of high expectations for learning mathematics.
Support teachers in becoming equal partners with their students in the learning process by building relationships, assisting students in establishing a classroom culture of high expectations, and using the concepts of math as organizing tools to build student/teacher confidence, empowerment, and community.
Communities Speaking for Themselves: Too often do we see foundations, boards of education, district and school administrators, and business owners speaking for teachers, students, and parents. Such assumptions too often result in interventions being parachuted into communities, without engaging the communities on equal terms regarding how or if these interventions can be effectively used.
While the voices, resources, and expertise of those leading forces should not be downplayed, they alone cannot decide what and how to teach students, nor how to divide resources for delivering the services they need. According to Bob Moses, when teachers and students do not have actual power to control the decision-making process of their own education, they become "dependent on the goodwill and good works of others." These practices that deny those voices in underperforming schools defeat teacher/student growth as critical thinkers and as citizens.
Investing in Students and Teachers: "Demands must be made on the system by those for whom the system does not work," said Bob Moses at the QECR Town Hall of 2020. For that, we must invest in students and teachers as workers in the field. We must fund professional development for teachers so they can work with their peers, students and communities. We must fund professional development for students, so they may work with their peers and with students that come after them.
Schools and communities do not want charity. They want equity. They want to lead our great country toward a "more perfect union." Charity cannot become what Peter Buffett calls "Philanthropic Colonialism." It cannot save us, our teachers, our students or our schools. Understanding that danger, we also understand that philanthropy is needed now more than ever for this important work, so long as it is a result of deep collaboration between local and national alliances, including the Algebra Project and Young People's Project to move us toward fulfilling the promise we have made to our children and our communities.
Our Partners
FIU Partners
Outside Partners
Miami Algebra Project Council
Developing Partners
Broward County Public Schools Parent Committee
Broward County Public Schools Teacher Committee
Broward County Public Schools Student Committee
Want to learn more about FLAME?
If you want to read more about student, teacher and other community voices regarding our ongoing initiatives, then check out our newsletter.